About our food and beverage
Our menu of casual classics is built upon a foundation of the freshest local ingredients and OceanWise certified seafood. The dishes are honest and unfussy, yet each one is prepared with expert craft, care and a passionate attention to detail.
Wine lovers aso get spoiled at Dockside with an expansive selection which includes selections from BC's world-class wine growing regions and superb reds, whites and bubbles from around the World.
Group dining is a speciality of the house and our team can create the perfect menu for every event, from buffets and BBQ, to stunning set menus for life's most important occasions.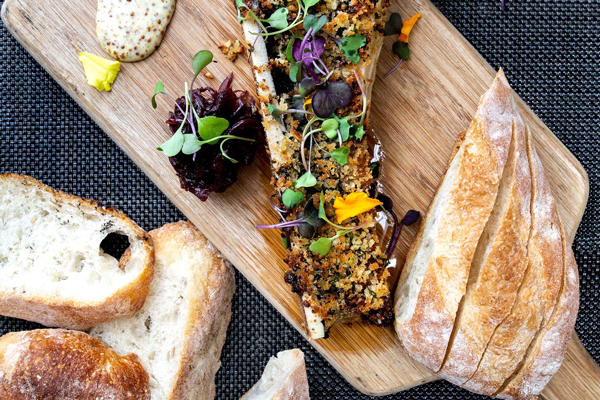 Beer
You can always taste the difference freshness makes, and when it comes to beer you can't get it fresher than the selections crafted by our in-house Brewmaster Campbell Watson.
We take great pride in our brewery and our range of house brews has been painstakingly developed and taste tested to satisfy every beer drinker. So, whether you're treating yourself to a sampler of our full range of signature beers or enjoying a tall glass of our classics like Cartwright Pale Ale and Johnston Street Pilsner, you'll enjoy the difference that a fresh, handcrafted beer makes.
Ask your server for a recommendation to pair with your meal or to enjoy all on its own.