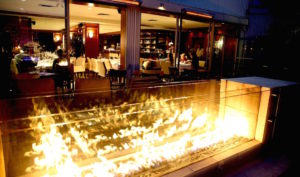 Thanksgiving is the traditional time to get family and friends together, and Dockside Restaurant will be offering delicious Thanksgiving features all weekend long for all the celebration with none of the preparation or clean-up.
Executive Chef Mark Crofton and the culinary team have created traditional turkey dishes made with local Rossdown Farms turkeys, and paired them with creative seasonal sides for Thanksgiving meals that will please the tastebuds and linger long in the memory.
At lunchtime, Dockside will offer a housemade Roast Turkey pot pie with a root vegetable medley, and at dinner a traditional Roast Turkey dinner with all the fixings like roast vegetables, smashed potatoes, Brussels sprouts will make any get-together a special one.
The Thanksgiving lunch and dinner features will be offered from Friday, October 6th to Monday, October 9th.
Click HERE to view the Thanksgiving feature lunch menu.
Click HERE to view the Thanksgiving feature dinner menu.