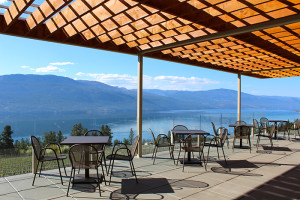 This April, we're very pleased to be able to feature wines from Arrowleaf Cellars, recently named the #2 winery in all of Canada.
ARROWLEAF CELLARS is a family run business owned and operated by Joe and Margrit Zuppiger and their son, Manuel Zuppiger. The Zuppigers immigrated to Canada from Switzerland in 1986. Having run both fruit growing and dairy operations, Joe and Margrit were looking to try something new. In 1996 they purchased Suncrest Vineyard with the goal of starting a land based winery. Manuel went back to Switzerland to train as a winemaker and returned with a keen interest to make wine in the fledgling Okanagan wine region. Arrowleaf officially opened its doors in the spring of 2003 with its first vintages of 2001 reds and 2002 whites.
Click
HERE
 to see the feature sheet!