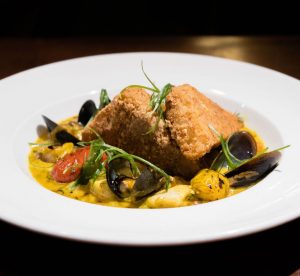 Dockside Restaurant is pleased to extend its 2019 Dine Out Vancouver menu an extra week and will offer their special $35 three course menu until Sunday, February 10th
The courses include a range of delicious dishes with an emphasis on the ingredients and rich flavours of winter. Choose from tempting seafood, locally-sourced lamb and chicken or flavorful vegetarian options.
View the full menu HERE!
Dockside's Dine Out Vancouver menu costs $35 per person (tax and gratuity not included) and VQA wine pairings are available for $12. Call 604-685-7070 or click HERE to make your reservation for Dine Out Vancouver at Dockside!