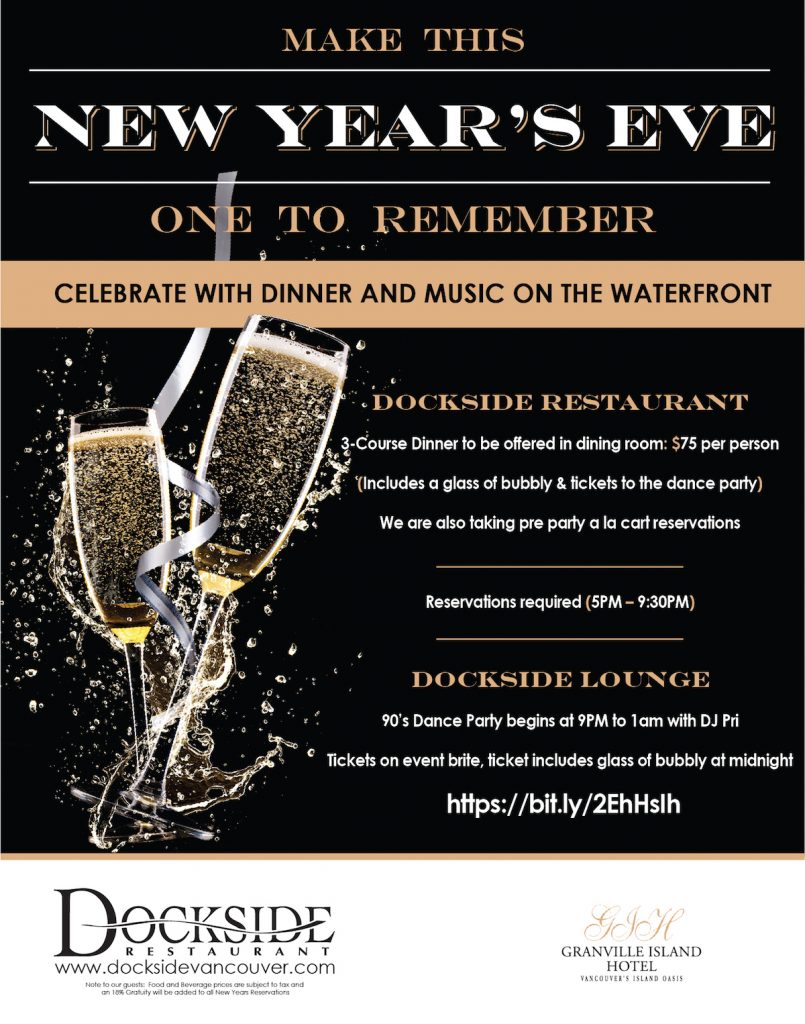 Dockside Restaurant invites you to say goodbye to 2018 and hello to 2019 with a special dinner and dance party on Granville Island.
The celebrations start in the dining room with a special three-course Table d'Hôte menu accompanied by live jazz and pop by Melanie Dekker and continue in the lounge with a 90s dance party from 9pm to 1am with DJ Pri.
The three-course New Year's Eve menu costs $75 per person, exclusive of taxes and gratuity, and includes complimentary admission to the party in the lounge. Tickets for the 90s Dance Party only are available for $25 each (plus tax and service charges).
Reservations can be made by calling 604-685-7070 and tickets for the dance party can be bought HERE.