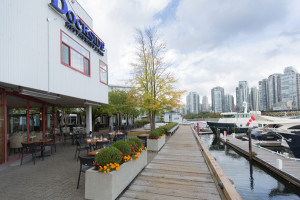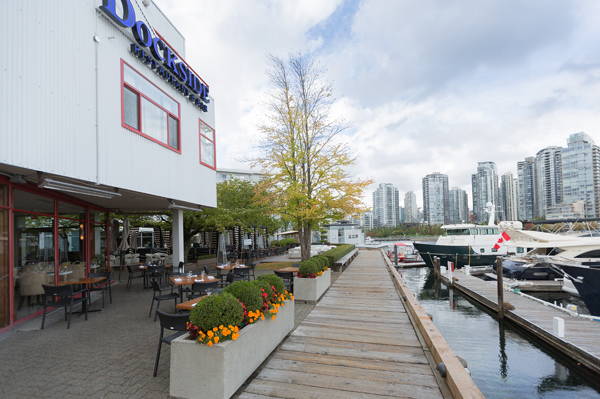 If brunch is the traditional meal for Mother's Day, then surely steak is the official food for Father's Day? So on June 19th, to help celebrate Father's Day properly this year, Dockside Restaurant will be offering feature steak dishes that Dad is sure to love, served in spectacular waterfront surroundings on the shores of False Creek.
If breakfast or brunch is the plan to start Father's Day, then a delicious Steak & Eggs with BC Born 3 eggs and Canadian AAA beef is a great way to celebrate. If the celebration revolves around dinner, then dad can choose an extra-special Father's Day feature of a AAA Striploin served with Crab & Béarnaise sauce.
Father's Day brunch will also include live music from 11:30AM-2:30PM by David "Boxcar" Gates. It's a great chance to enjoy some blues on Dockside's award winning patio while celebrating with dad.
Granville Island is a great destination any time of year and Father's Day is no exception. Treat Dad to something delicious and memorable at Dockside this year! Call us to reserve.