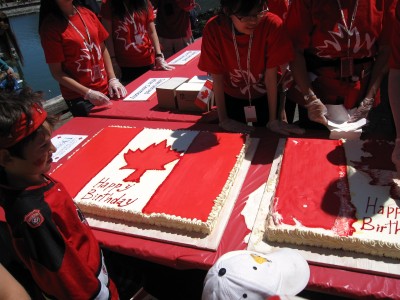 Canada Day is going to be an extra-special occasion this year as the country marks its 150th birthday, and Granville Island will again be a hub of celebrations.
The Vancouver International Jazz Festival will offer free live music all day and the Island will come alive with its traditional parade which finishes with special birthday cake for Canada Day, donated by Dockside!
Our patio is always a hot spot to be on Canada Day, and we'll be offering a special menu of favourites on the day to help speed kitchen service and satisfy all those holiday appetites.
Plan to visit Granville Island on July 1st and click here to view our Canada Day menu.