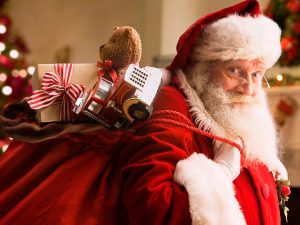 As part of Granville Island's holiday celebrations, Dockside Restaurant will be hosting Breakfast with Santa to benefit the CKNW Kids Fund. A delicious breakfast will be served and all the kids will get a chance to meet Santa and tell him their holiday wishes.
Tickets are $20 each including breakfast for everyone 5 years and up, with 100% of the ticket price being donated to the CKNW Kids Fund!
Purchase tickets for the whole family HERE!