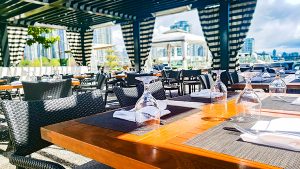 A number of Dockside guests may still have unredeemed Travelzoo "Dinner for Two" vouchers which were originally set to expire April 30th. In light of the current circumstances, Dockside will redeem these vouchers for their $70 value.
If you wish to visit us and redeem your voucher, we ask that you reserve your table either online or by calling 604-685-7070 and let us know that you have a Travelzoo voucher.
If you have any questions, please email us at info@docksidevancouver.com.